August photo: under the summer heat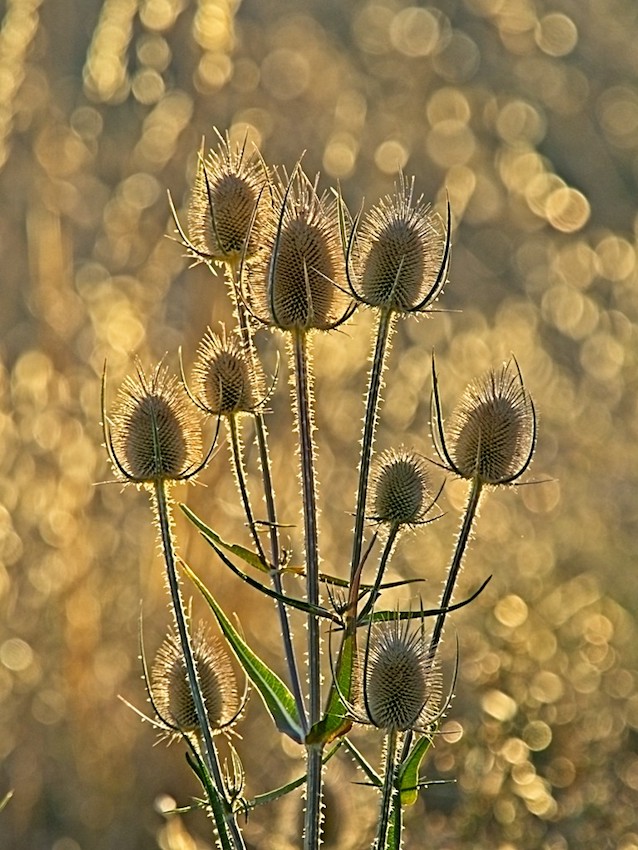 One August afternoon we went to photograph roe deer around Atienza, Guadalajara. But this time we didn't see any so we dedicated ourselves to photographing what was there, like these thistles in backlighting. The idea was good, because Yolanda won the contest of the month of FONAMAD.
Olympus E-M1mII camera. Lens MZuiko Pro 40-150 F / 2.8 + MC 2x. ISO 800, 1/800 and f / 6.3. Author: Yolanda Moreno
July photo: lavanders at dawn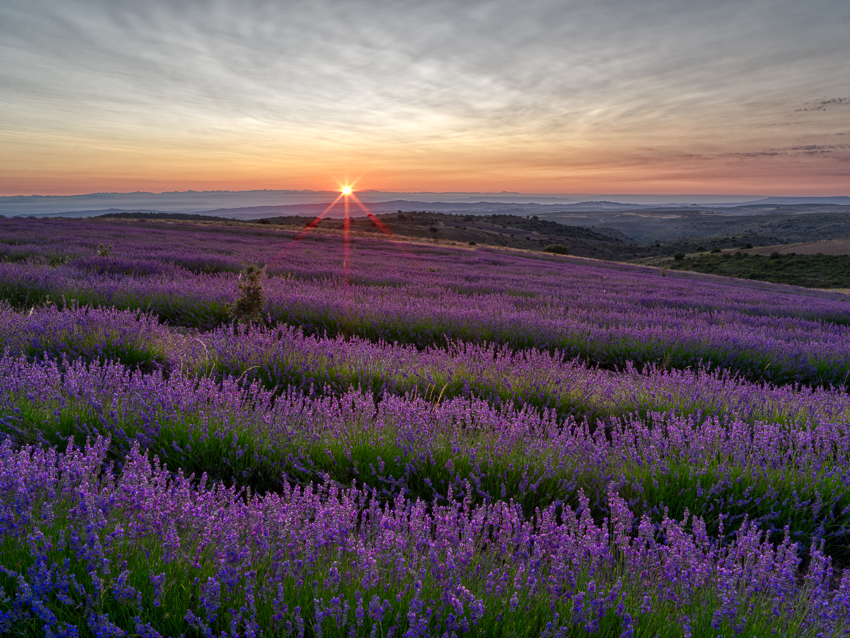 July is the month in which lavenders bloom, so we always look for some suitable field to photograph. In this case it is a field in Soria: we went there before dawn, and just when the sun was rising we took two photographs, one for the highlights and one for the shadows. Then we join them with Aurora HDR to obtain an image with the original dynamic range of the scene.
Camera Pentax 645z. Lens Pentax-FA645 35mm F3.5. ISO 400, 1/10 and 2 ", f/22. Author: Juan F. Abal
June photo: lazy walruses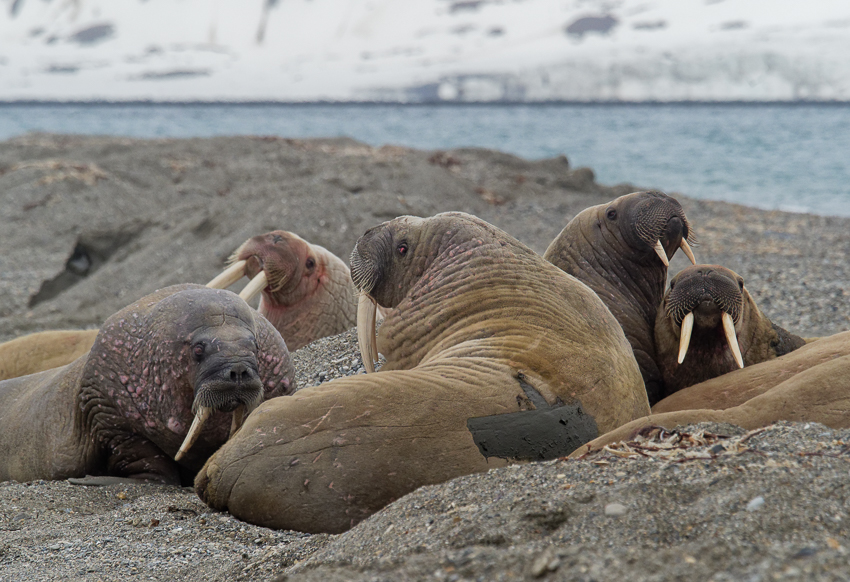 Walruses have a tendency to gather when they are on land. They are going to surround the group and get as close as they can, causing the displeasure of those who are already resting. Sometimes they face each other as if they were going to fight, but most of the time it's just a warning, and they calmly go back without going over.
We found this group in Svalbard, and we approached slowly so as not to disturb them. Maintaining an adequate distance we could observe them (and photograph them) without altering their behavior.
Olympus E-M1MarkII. Lens Olympus M.Zuiko ED 40-150 f / 2.8 Pro. ISO 800, 1/1250, f / 5.6. Author: Yolanda Moreno
May photo: butterflies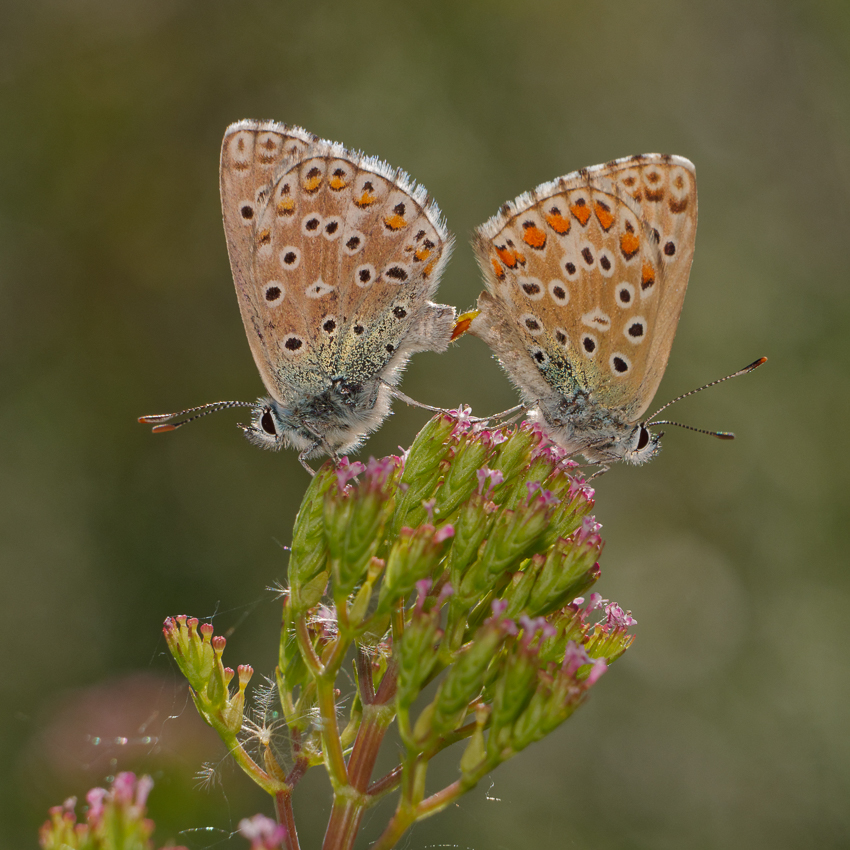 During a photographic rally in the Regional Park of the Southeast, in Madrid, we found these two butterflies. The sun was already low in the sky and illuminated the butterflies. I stood against the light, so that the sunlight illuminated from behind, and I added a bit of fill flash. I took several pictures, with different flash intensities, to ensure optimal illumination.
This photograph was the winner of the photo contest as a result of that rally.
Camera Panasonic G9. Lens LEICA DG 50-200 F/2.8-4.0.  ISO 400, 1/640, f/8. Flash Olympus FL-36R. Kenko extension tubes. Tripod Davis&Sanford. Author: Juan Abal