December photo: detail at sunset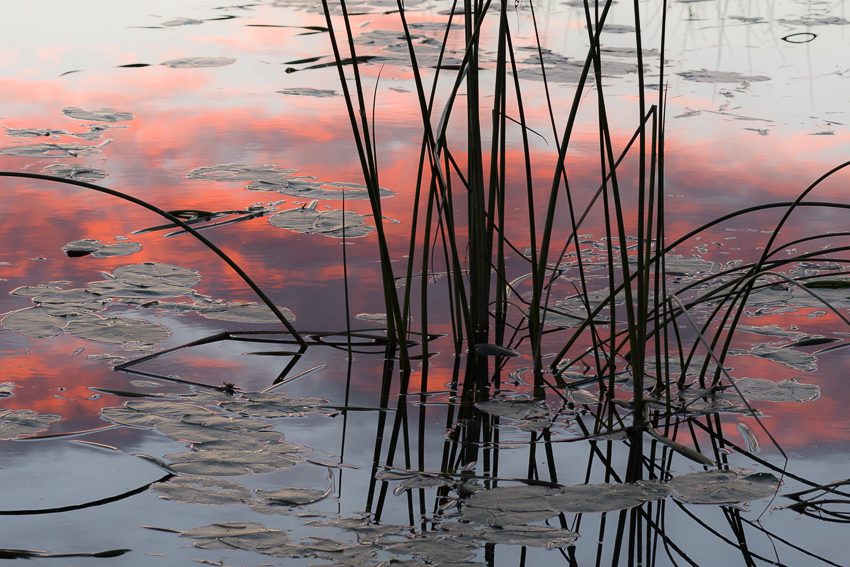 We were in a lake in Sweden,  near Lulea, waiting for the sunset lights. The place didn't offer many possibilities so we turned our attention to details. Suddenly the clouds acquired the typical pink tone, and I noticed that were reflected in the water right behind a black plant stems. I chose a frame that would highlight the texture of the water, the colors of the clouds and the pattern formed by the stems, to make a simple image that reflected the stillness of the moment.
I had to use a high aperture value for the desired depth of field, but the shutter speed could not be very slow because there was a slight breeze that could move the subject. Therefore I decided to raise the ISO, because this camera has excellent performance at high ISOs.
Camera Pentax 645z;  Lens Pentax FA645 150mm f/2.8. ISO 3200, 1/125, f/11. Author: Juan Abal
November photo: wolf (canis lupus signatus)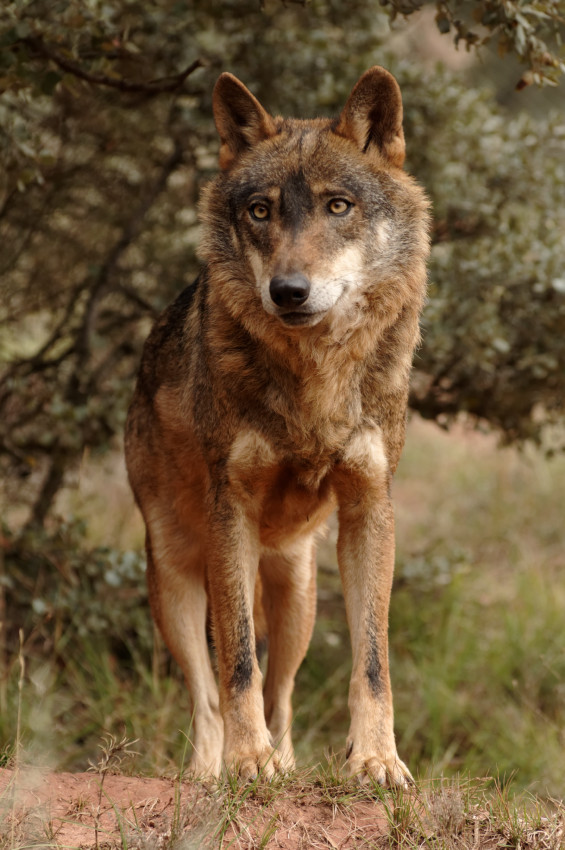 To see a wolf a few meters away is an unforgettable experience. In this case we were in a center for environmental education in Riopar, where you can see those animals. But one thing is watch outside the fence and another to get inside. Of course caregivers are keeping an eye on, because they are still wild animals. And when you come in they can accept you or not: if don't, then you have to leave quickly out.
But they accepted us and we could enjoy those fascinating anmimales.
Camera Pentax K-3;  Lens Pentax DA* 50-135mm f/2.8. ISO 1000, 1/500, f/5.0. Author: Yolanda Moreno
October photo: spectacular aurora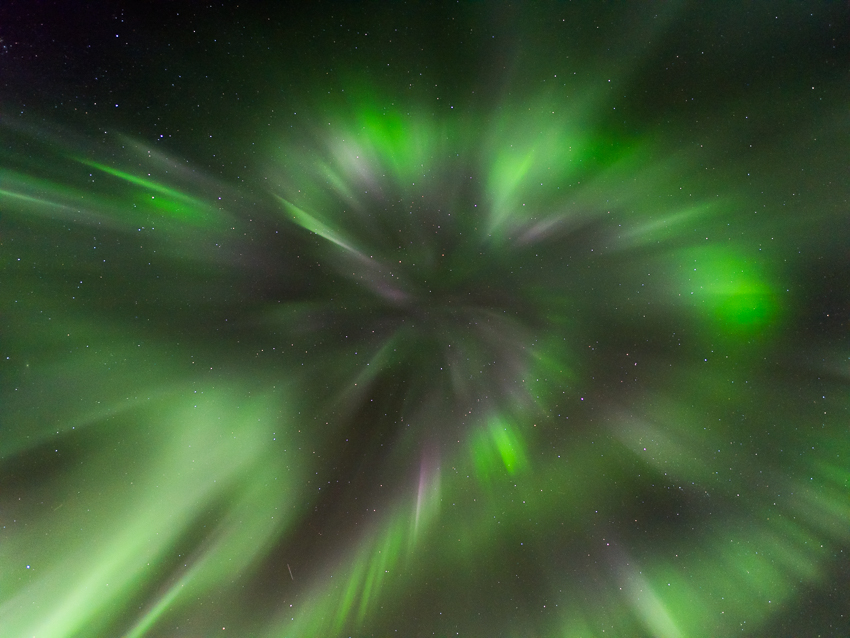 Undoubtedly, the auroras are the most mysterious spectacle that nature has to offer. One of the better places to observe them is Abisko, in northern Sweden. In September the weather is very stable and can be seen without having to endure the low temperatures of winter.
This aurora was one of the most spectacular we've ever seen. This image reflects the moment when it began to "dance" just above our heads. It moved very quickly so we used an exposure time of only 2 ", with a fairly high ISO. It was like this so for at least 10 minutes, and then it took other more conventional forms.
Camera Pentax 645z;  Lens Pentax FA645 35mm f/3.5. ISO 3200, 2", f/4. Author: Juan Abal
September photo: sunflowers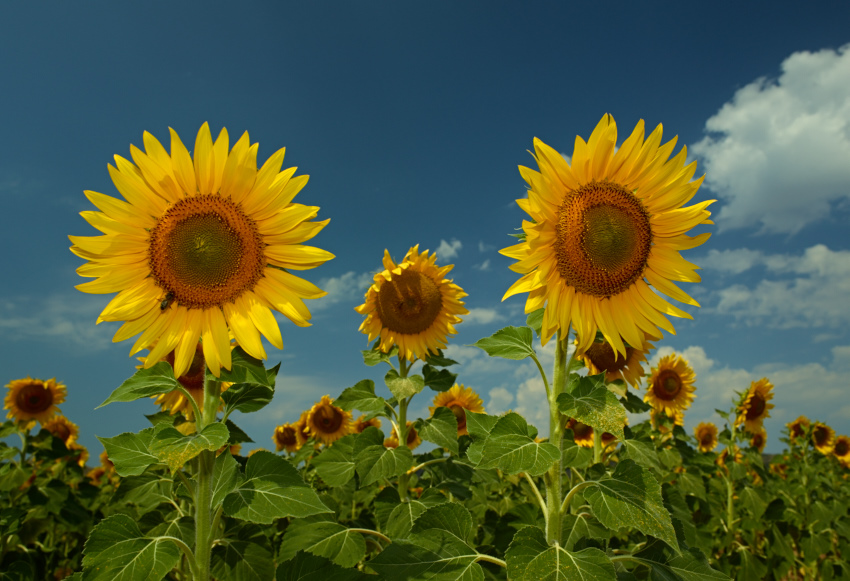 In August you can find beautiful sunflower fields in central Spain. This time is near Atienza, a hot and sunny day. I wanted to use a low angle to cut sunflowers on the blue sky, and I used a wide angle to not isolate them from their context, the field of sunflowers. I used fill-in flash to illuminate them.
Camera PhaseOne + IQ160;  Lens PhaseOne 35mm f/3.5. 1/125, ISO 100, f/12. Author: Juan Abal
August photo: natural design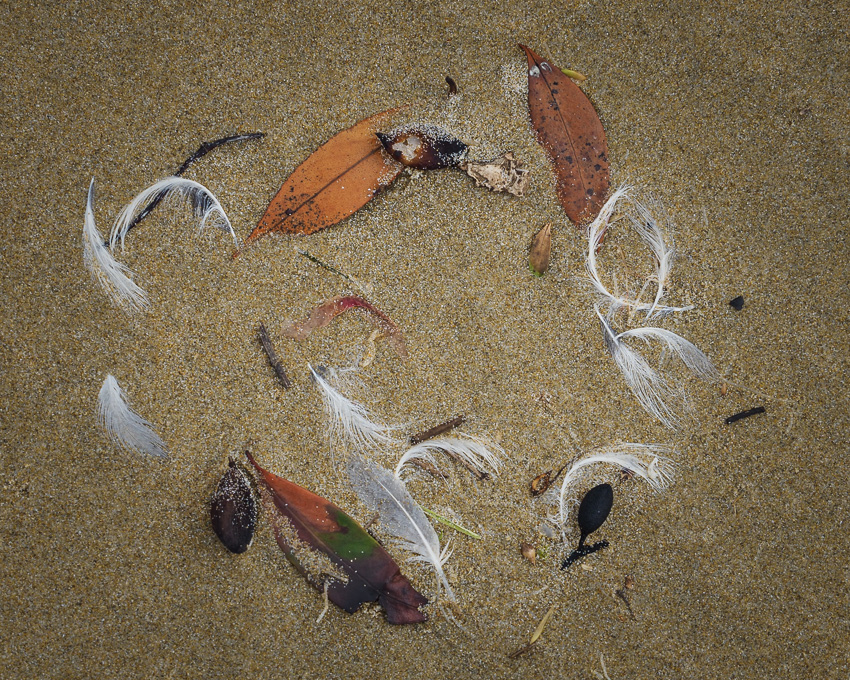 Sometimes nature presents original designs spontaneously. This time, we were walking along a remote beach on the south island of New Zealand when we saw this group of objects arranged in a circle on the sand. Without touching anything and carefully, we made this picture.
Camera Olympus E-M5 II;  Lens Lumix G vario PZ 45-175/F4.0-5.6 at 87mm. 1/400, ISO 200, f/7.1. Author: Juan Abal
July photo: spectacular sky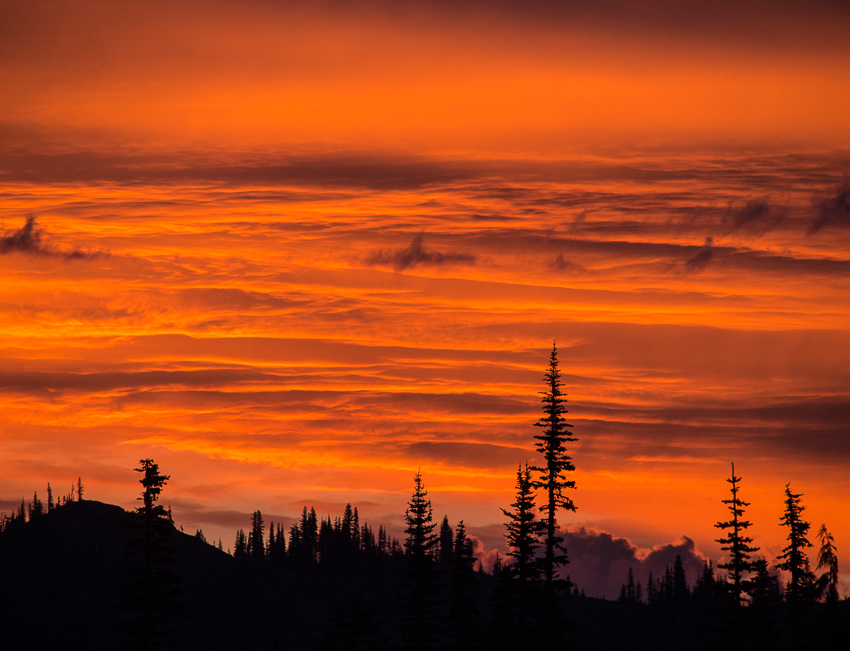 One day in August we were in front of  Mount Rainier to photograph the sunset, with reflections on a lake, but had no luck and did not get any special image. However, when we looked back thinking go to dinner, we saw this spectacular sky with clouds that fire red.
That shows us that  when light changes so fast, you have to look in all directions and not be obsessed with one preconceived image.
Camera Olympus E-M5 ;  Lens Lumix G vario 100-300/F4.0-5.6 at 210mm. 1/400, ISO 400, f/5.6. Author: Juan Abal
June photo: Puffin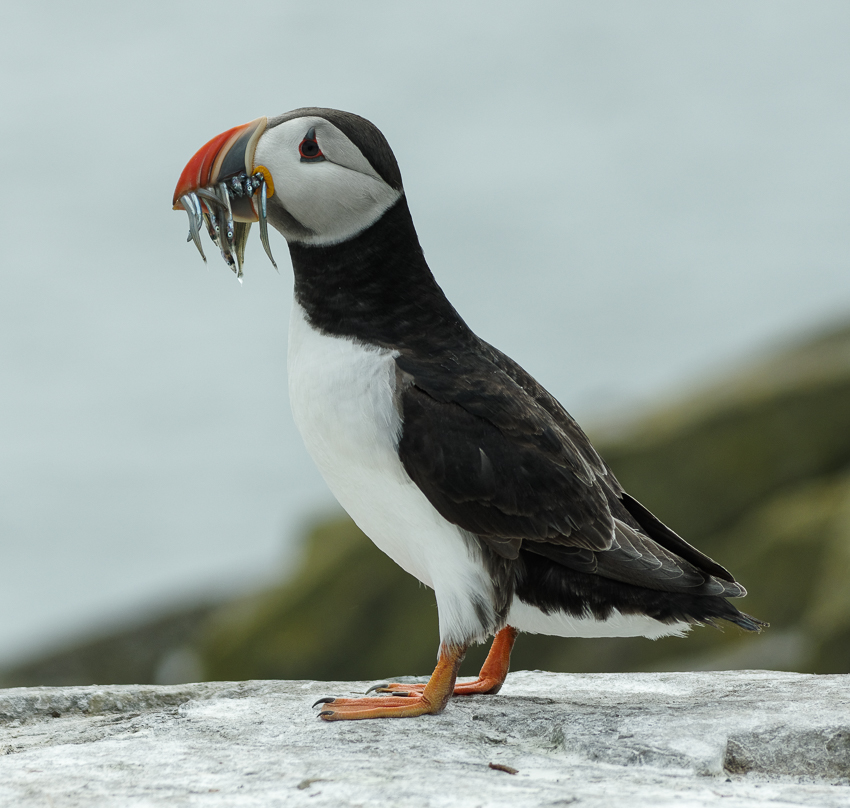 We have seen puffins many times in our travels but we had never seen them during breeding, with those small fish in its beak. So when FONAMAD told us that organized a trip to the Farne Islands in June to see them, we did not hesitate a minute.
There were thousands of them, flying at full speed to get to their nests before the seagulls attack them to stole the food. This time there were no seagulls and we could photograph this one posing for us.
Camera: Pentak  K3; Lens Pentax DA * 60-250mm f/4 250mm. 1/1000, ISO 200, f / 5.6. Author: Yolanda Moreno
May photo: Spring in Extremadura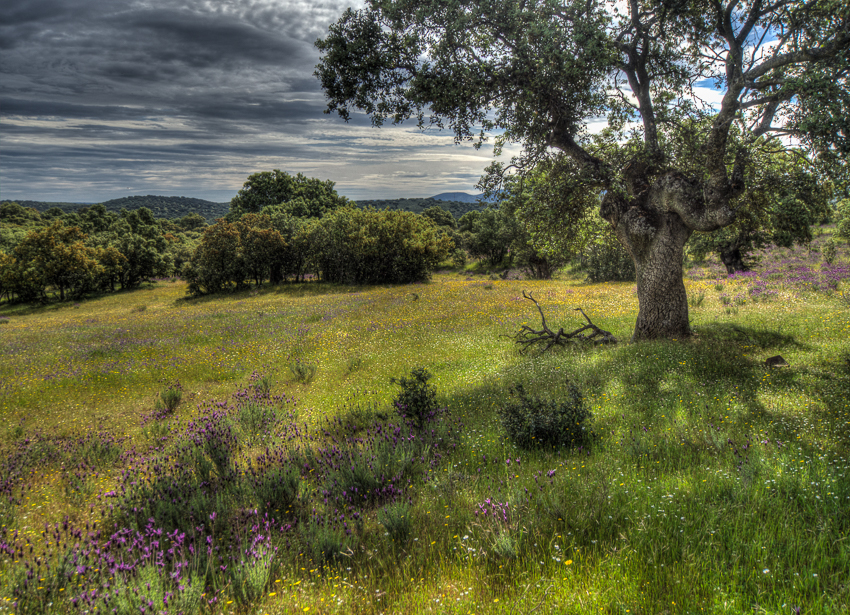 There are few places like Extremadura to enjoy the colors and scents of spring. This time we went to Cáceres to take some pictures of the meadows full of flowers, on a day with sunny spells. This scene had too much contrast so we took 3 photos with 1 EV difference between them, and we process them with Photomatrx Pro.
Camera Olympus E-M5 II;  Lens Olympus mZuiko 9-18mm  at 14 mm. 1/640, ISO 200, f/5.6. Author: Juan Abal
April photo: river from above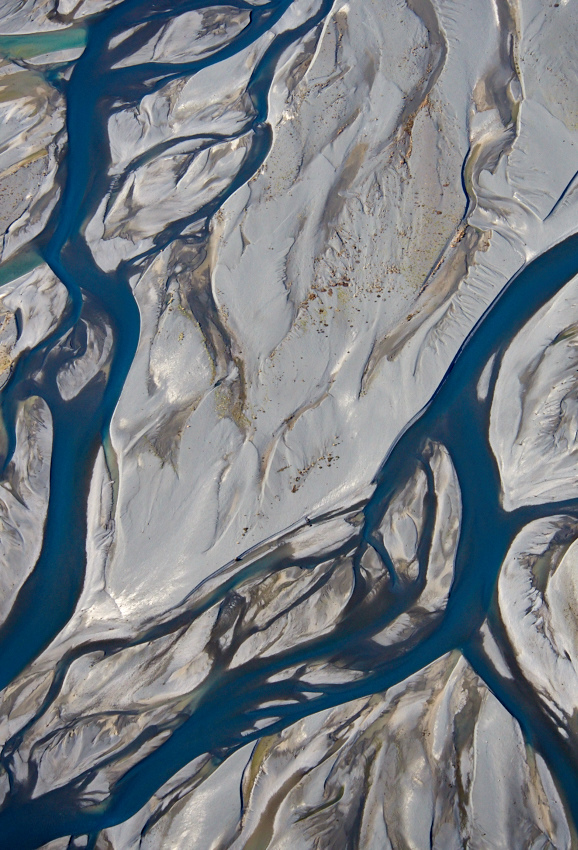 Flying over the course of rivers gives us many opportunities for abstract photographs. This time we flew over the PN of Mount Cook in New Zealand. This is one of the rivers that start from a glacier and end up in a huge lake with turquoise waters.
Camera Olympus E-M5 II;  Lens Panasonic 45-175/4-5.6 PZ at 70mm. 1/1600, ISO 400, f/5.6. Author: Juan Abal
March photo: sunset in the reservoir of Santillana, Madrid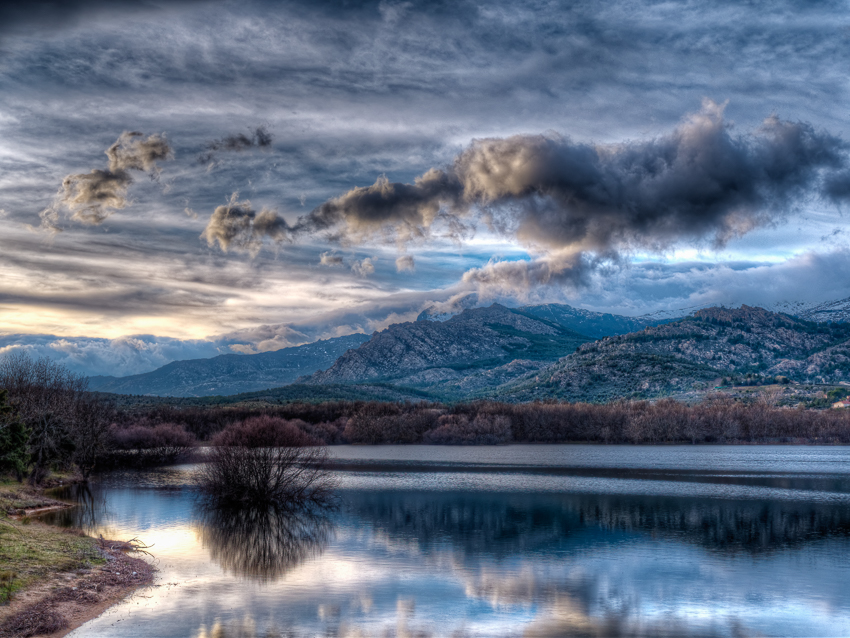 Not always is necessary to go to faraway places to watch breathtaking natural scenes. Here is a sunset on a reservoir near Madrid. We had no assurance that the sky was clear but went anyway if we could see something interesting.
Since there were a lot of contrast between light and dark areas, I made 5 photos at a distance of 1 EV, then I processed them with Photomatix Pro.
Camera Panasonic GH-4;  Lens Zuiko 12-60 f/2.8-4 at 21mm. ISO 100, f/5,6. Author: Juan Abal
February photo: ice cathedral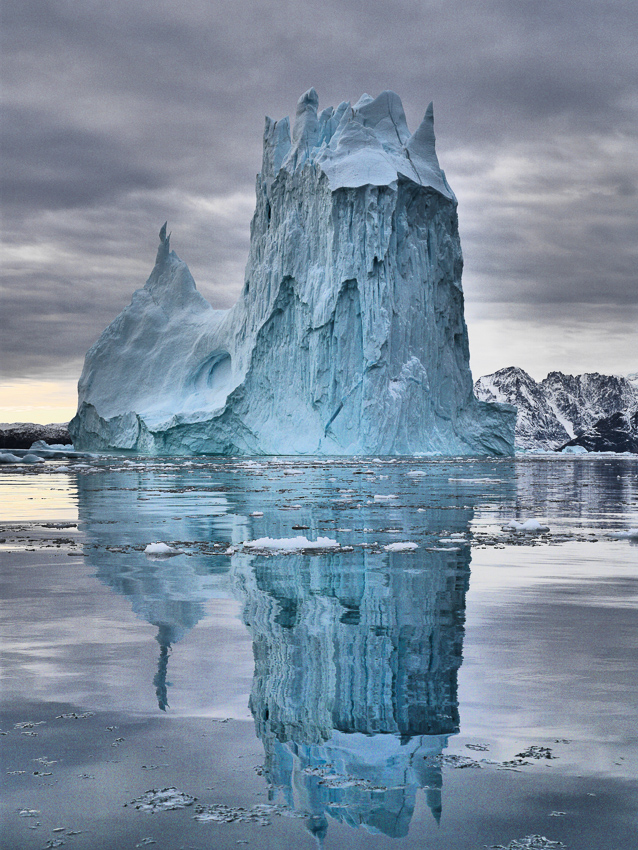 Sometimes the conditions are perfect for capturing a different image of an iceberg. In this case, while traveling in a Zodiak by a calm bay in Greenland, we saw this amazing iceberg, rising stunning against a cloudy sky, like a cathedral of ice. There is no reference to get an idea of its size but could have a freeboard of about 50m.
Camera Panasonic GH-3;  Lens Lumix G Vario 12-35 f/2.8 at 26mm. ISO 200, 1/500, f/6.3. Author: Juan Abal
January photo: Fall in  Ponga, Asturias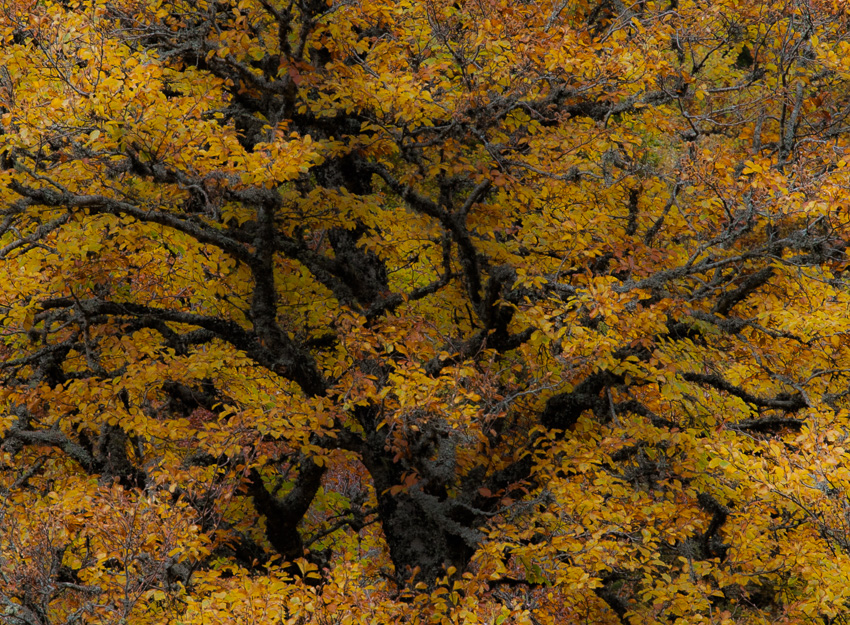 Autumn forests are fascinating, but very difficult to photograph. Here we focused on the dark shapes of the trunk and yellow leaves to compose a slightly more abstract, high-impact image.
Camera Olympus  E3;  Lens Zuiko 12-60mm f/2.8-4 to 60mm. ISO 160, 1/125, f/5.6. Author: Juan Abal