February photo: waterfall with iced rocks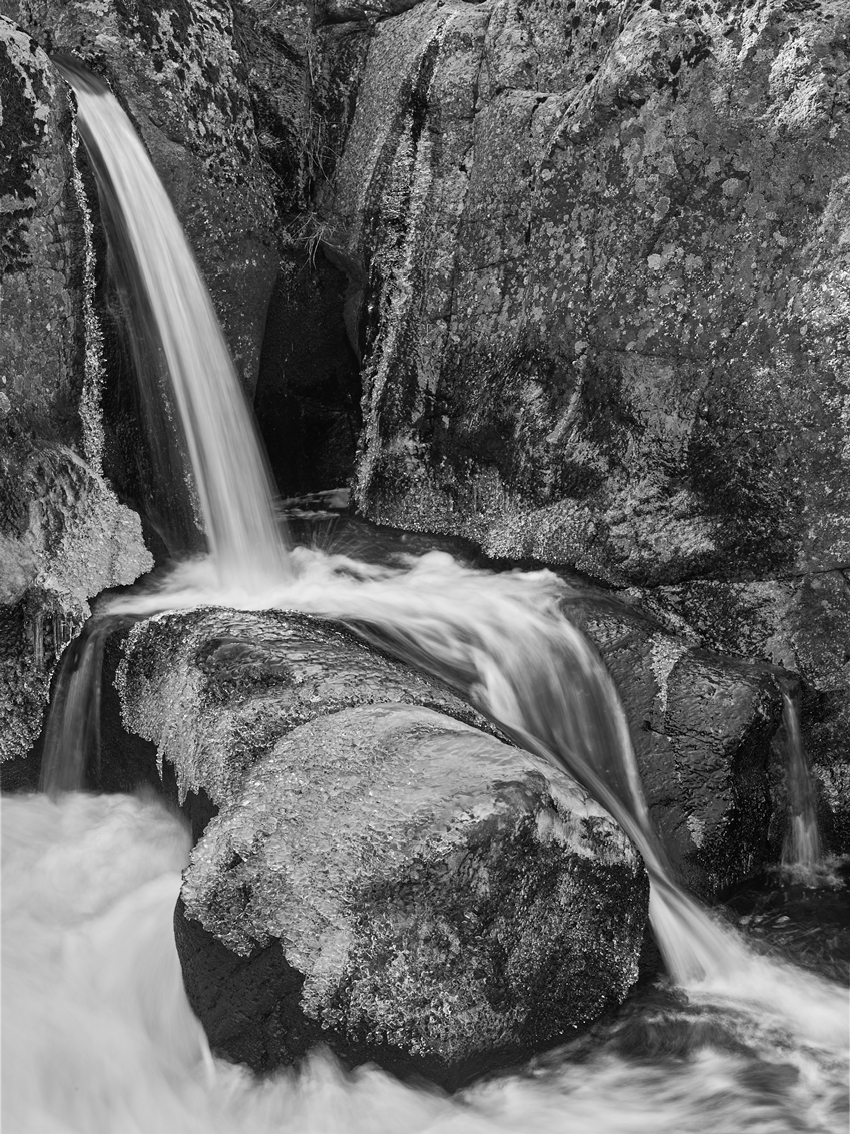 The rivers are always a endless source of images, so one day in February when  temperature was very low, we went to the Sierra de Guadarrama, Madrid, to try to capture some images of the river with ice. We found this waterfall where the rocks were covered with small frozen drops, forming textures of great beauty.
To capture all this detail I used a 60 Mpixs digital backup, with the sharpest lens I had. Then I turned the image to black and white with Capture One, applying a mask to the water to give it a little more light.
PhaseOne XF + IQ160 camera. Lens Schneider Kreuznach LS 80mm F2.8. ISO 150, 0.2 ", f / 11. Author: Juan F. Abal
January photo: minimalist landscape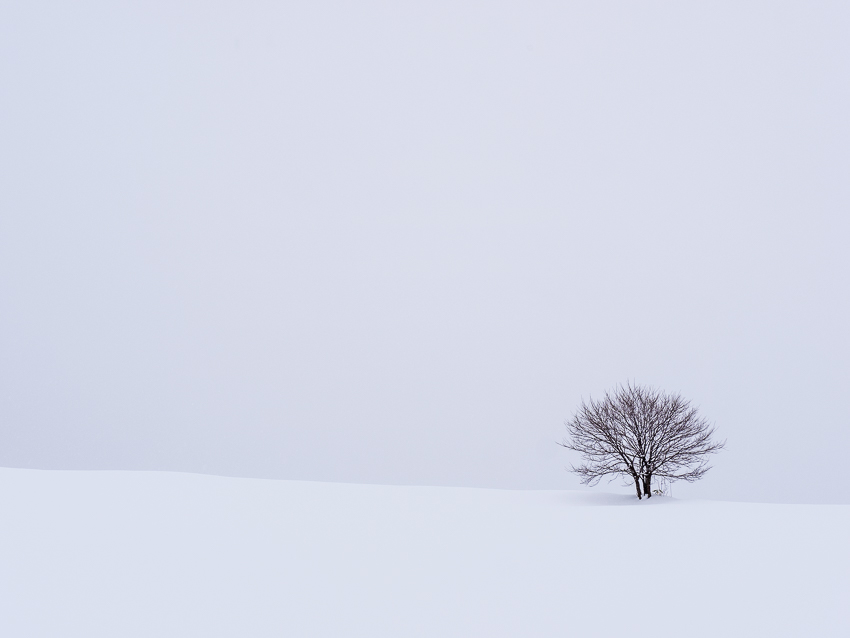 The island of Hokkaido, in the North of Japan, is an ideal place to take minimalist photographs in winter, since it is not difficult to find isolated trees in the snow-covered hills. If the day is also cloudy, we obtain these gray skies that produce an almost monochromatic image.
Camera Olympus OMD-EM1. Lens Olympus M-40-150mm F2.8. ISO 100, 1/160, f/8.0. Author: Yolanda Moreno